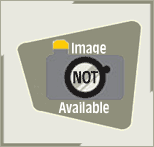 RF 01
Golden Bronze
Brand:
Size :
PCD:
Width:
Holes:
ET:
Finish: Golden Bronze
Check delivery at your pincode
Description
MOMO RF SERIES rnUPTO 20 % LIGHTER WHEELS!!rnrnFrom the advanced technology of Rotary Formed the new RF-series is born: A new collection of alloy wheels, optimized for higher performances and addressed to high range cars.rnRF – 01rn• SPLIT FIVE-SPOKE DESIGNrn• THE LIGHTEST IN THE RF-SERIES LINE UPrn• FAVOURS BRAKE HEAT DISSIPATIONrnrnThe Y Spokes layout, underlined by grooves running through the whole wheel perimeter, provides the structure with a flexible and lean look, which fully integrates the dynamic and sporting temper of RF-01. Face and concavity variations allows to choose more daring equipment's while the three finishing fulfill the most demanding customers: Stardust Glossy Black, for those who love total black without giving up a glamour touch, Titan-Ice, Classic and elegant, and Golden Bronze, for those who don't want to go unnoticed.
Other Finishes for this Product
Suggested Tires
Suggested Accessories